Today's post from the Chamber of Commerce features advice on why quality content matters.
Writing for the Web is a particular science all in itself. The rules regarding things like SEO are constantly changing and businesses must evolve in order to best market themselves. One thing is consistent, however – quality of content is vital.
When websites first came into existence, they were created more as a point of contact between the company and its established clientele. Businesses listed their physical and mailing addresses, summaries of services and prices and the best electronic way for clients to reach out. The sites were focused on what customers wanted to know about the particular business at hand, whether a B2C or B2B organization.
Since those early website days, much has been learned about smarter ways to use the Internet for marketing purposes. Company sites are now written with more specific formulas in order to attract people that know what they are looking to buy but do not have an individual company in mind. Careful placement of keywords is one way this is accomplished. Adding quality content is another.
Blogs
This web content that is created in addition to the nuts and bolts of company operations can take many shapes depending on the industry and target audience. Informative blogs, especially those that keep up with current events in the industry, are one way to draw in readers. This is also a way to show authority on issues that matter in a particular field. Quality blog content, like on the Chamber blog, will both bring readers in and keep them coming back for more relevant information.
Articles
Another opportunity to display quality content is in the form of an article section. Unlike blog entries, these are more formal in approach and take an objective approach to the issue at hand. Articles can piggyback off of important research or information that is industry-wide or be written to specifically address a product or service offered by the hosting company.
When building an article database online, it is best to start from a broad perspective and move to greater specifics over time. You want to cast the widest net for bringing in readers, so article entries that are way too focused should wait until after a base is established. When coming up with an article database strategy, brainstorm buzz words and issues that your customer base would want to read more on and build from there.
Headlines
Updating your homepage with headlines in the industry is another way to provide fresh, reader-friendly content on a regular basis. You can also do weekly picks of your favorite reads like Kristina does on this blog. Point your clients towards the articles that they should be reading through your controlled site. Establish your authority on the trending issues that affect your clientele and make your site the middle ground between the two.
Using any of these tactics, or a combination of them, makes your site more client-friendly. The more client-friendly your website is, the more likely clients will come back.  So splurge a little bit on website design or have someone in house clean it up.  People appreciate getting more than what they pay for, so to speak. Though you may not make a direct sale every time someone visits your site based on the quality content, you build a foundation for future partnerships and revenue.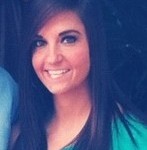 Megan Totka is the Chief Editor for ChamberofCommerce.com. Megan writes on local news and issues for the most trusted business directory online.  With more than 40,000 active small business members, ChamberofCommerce.com is the largest chamber of commerce online.