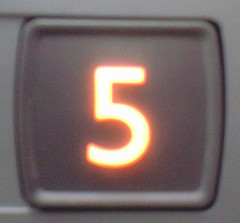 This week's top five list features a post discussing an announcement from Google on changes to their algorithm to deal with the problem of high-ranking content farms.
The other four picks have some gems to help you with your content marketing program. Whether you're looking to bust some myths, integrating social media, wondering about the importance of good design, or trying to figure out what's going wrong (or right) with your content marketing program, there's a post to help you out.
Enjoy!
Google Changes Algorithm to Punish Content Farms via @hubspot
As someone who is a big advocate of creating good content, it was wonderful to hear about Google's algorithm change to reduce the rank of content farms. Hubspot has a great post which summarizes what the changes can mean for you and your content marketing program.
The 3 Big Myths of B2B Content Marketing via @junta42
With over half of B2B marketers planning to increase their content marketing budget, it's important to understand how to get the greatest ROI for your content marketing efforts. Check out this post from the Content Marketing Institute for three myths that could be sabotaging your efforts.
The Biggest Question When Using B2B Social Media by @ardath421
Use of social media in B2B is on the rise, but a disheartening number of B2B marketers say that they aren't finding it effective. Why? Where is the disconnect? Check out this post on how you can connect social media to the rest of your content marketing efforts.
Ten Reasons Why Your Content Strategy Fails by @ConversationAge
Content marketing is in the air these days. Yet some content marketing programs do better than others. Do you know where yours falls short? In this back by popular demand post, find out the ten reasons why your content strategy may be failing.
Why Design Matters in Content Marketing via @Savvy_B2B
Even though I'm a wordsmith, I know that design is an important part of putting together a strong piece of content. This awesome post explores just a few of the things you could be missing if you don't take good design into consideration.
*Image courtesy of sideshowbarker