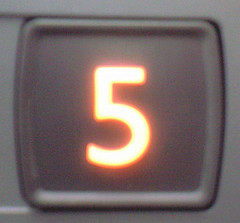 Hope your week was a good one! Mine was certainly busy. I attended a couple of excellent webinars that kind of reinvigorated me and gave me some food for thought.
This week my top five picks hit everything from mobile marketing to marketing mix to why your customers are avoiding you when you try to reach them.
Take a look and let me know which pick you like the best.
Essential Mobile Marketing Resources via @TopRank
If you've been watching what's happening with the convergence between marketing and smartphone usage, you know that mobile is big. Phones aren't just for calls and texting anymore. Find out some great resources for keeping up with what's happening in mobile.
5 Steps to Creating an Effective Content Mix via @junta42
With all of the demand to create "fresh" and "remarkable" content it's no wonder that planning content can get overwhelming. Not to mention thinking about all of the formats and channels you have available. This is a great post on how to create an effective mix.
5 Reasons Why Content Marketing IS the New SEO for Inbound Marketers via @B2CMKTGInsider
The world of search is changing too. Google and Bing are now saying social media is a factor in their rankings. This is good news for content marketers. In fact, content has many benefits other than the fact that readers enjoy it.  This article talks about why.
Answers to 9 Top Email Marketing Questions via @hubspot
I attended an excellent webinar on The Science of Email Marketing this week. This post has a link to the recording and also answers the top 9 questions that were asked. Check it out. It's got some great information.
Invitation Avalanches, Attention Infidelity, and the Science of the Social Breakup by @jaybaer
The current relationship between companies and consumers via social media and email is unsustainable. There's a backlash. And there's data to prove it. Check out this post and see whether you're part of the problem.
*Image courtesy of sideshowbarker