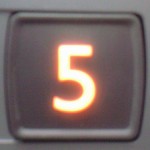 I'm getting ready to take a week off for the holidays. Hope you are able to do the same! It's a great time of year to be with family and remember the things in life that are truly important.
Before you rush off to eggnog and mistletoe, I wanted to share with you my top five picks for this week. It's been an exciting 2010 and I'm sure 2011 will bring much more to learn and share. These five picks highlight some amazing content every B2B marketer should have on their Christmas list.
The Top 10 B2B Marketing Mistakes – And How to Avoid Them by @diannahuff
A great crowdsourced ebook compiled by Dianna Huff. It came from a simple question asked on Twitter. "What are the top B2B marketing mistakes you see other marketers make?" This book has the answers…as well as some good solutions.
Top 10 Inbound Marketing Ebooks and Webinars of 2010 via @hubspot
The good folks over at Hubspot have compiled a top ten list that's definitely worth a look. I haven't read every single item on the list, but the ones I have read are excellent. Check it out and see if there's something you've missed over the last year.
Content Marketing eBooks: 8 Examples that Work by @michelelinn via @junta42
This post from the Content Marketing Institute is a two in one special. It not only talks about what works for a great ebook, it also points to some fabulous ebooks as examples. They are all worth a read if you haven't seen them already.
Savvy Speaks: Holiday Gift Ideas for B2B Marketers via @savvy_b2b
The Savvy Sisters have compiled a fun list of what to get for the B2B marketer in your life. The suggestions are spot on.
The Best Content Marketing Predictions for 2011 by @juntajoe
And finally, no end of year roundup would be complete without talking about what's coming next year. Joe Pulizzi has put together an ebook full of content marketing predictions for 2011. The post highlights some of Joe's favorites and there's a link to the full ebook if you like what you see.
*Image courtesy of sideshowbarker