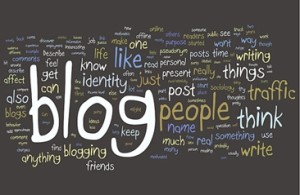 Today's post from the Chamber of Commerce features advice on how to establish a successful guest blogger program.
As the numbers on your blog begin to rise, this little piece of Internet real estate becomes a hot commodity. Companies that hope to improve their own online credibility in your industry want to be associated with you. At some point, you may have organizations and companies you have never even heard of emailing you and asking to guest post on your blog.
The reasons are simple: these companies want to improve their page rank by linking to your blog. It is not a one-way street, however. Opening up your blog to guest posts and linking opportunities is a great way to land quality content at little to no effort on your part. It also lends some variety and additional perspective to your blog, making it more attractive to the businesses that visit it for your expertise. Just make sure the content is up to par with something you want to publish and your content marketing strategy.
Before you empower others to write on your blog, take a look at these tips for a successful guest blogger program:
Develop a guest blogging policy. Do this well in advance of any guest blogger writing and post the criteria on your blog. Include the specifics of what content you will accept, the length requirement and any do's and don'ts of backlinking. If you receive emails asking what you accept and do not accept for your guest posts, redirect those who inquire to the guest blogger policy on your site. It will save you the time of typing out the details every time you receive an inquiry.
Choose wisely. Agree to allow one-time or consistent guest posts from sources that make sense on your blog. You do not always have to stay within your industry, but do not accept posts that seem random to your general purpose. You are the owner of your blog and therefore you get a say in what constitutes as quality content and what will come off as out of place to your readers. It may be wise to give any guest bloggers a trial period to show you the type of posts they plan to contribute.
Make suggestions. Have topics that you have been meaning to write about on your blog for months? Feel free to hand out those assignments to guest bloggers. They want to make you happy enough to keep posting their content and will welcome any direction you may give. Only you know the exact purpose and vision of your blog so share it with potential contributors.
Ask for something in return. If another website wants to link to yours to increase credibility, find out how the favor can be repaid. While some companies are hesitant to publish you directly to the links they include in their contributions, they may own other domains that will work. Find out what they are willing to offer you in the way of link building. If link building isn't an option, talk with a business consultant to see if any other options may be there.  Even if you only take advantage of his relationship once or twice, it will still boost your online credibility in your industry.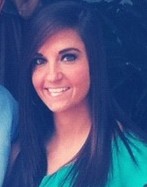 Megan Totka is the Chief Editor for ChamberofCommerce.com.  ChamberofCommerce.com provides information and solutions to small businesses and has one of the largest business directories online.