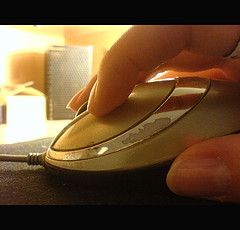 Let's face it. Content is expensive. It takes time to create and you want any content you create to build as much benefit for your marketing program as possible. Do you understand which content your buyers value most?
New research from Marketing Sherpa indicates most marketers value their content very differently than their buyers do. The study specifically looked at which type of content inspires click through from a vendor e-mail. In the study, both marketers and buyers rated which content they felt would drive clickthroughs. And their answers differ remarkably.
The content most highly rated by marketers:
Educational Content (92%)
Free Research Reports (86%)
Peer Best Practices (79%)
Competitive Comparisons and Buying Guides (77%)
Interactive Peer Comparison Tool (74%)
Notice that marketers place a heavy emphasis on educational content and research. Industry information and promotional content appear much lower on their list (not in the top 5). Contrast that with the opinion of buyers.
The content most highly rated by buyers:
News and Articles (84%)
Competitive Comparisons and Buying Guides (73%)
Promotional Content (70%)
Educational Content (65%)
Free Research Reports (64%)
With the emphasis on content marketing, I think many marketers may be surprised that promotional content appears so high on this list. Notice that buyers still like to receive educational content, but you definitely don't want every e-mail to promote yet another educational piece.
A couple of good takeaways from this study:
Listen to what your buyers want. Ask them and pay attention to what they say.
Measure everything. If you send e-mail after e-mail and don't test which types of content pull in your readers, you're wasting time and money.
Remember you can do more to help your readers than just sending educational content. I think that's why news and articles rated so highly. Everyone experiences information overload, and by consolidating industry news that can help buyers in their jobs you become a resource for them.
Promotional content has it's place. Just don't ever, EVER try to disguise promotional content as educational.
And last, but not least, make sure you have content to match each stage of the buying cycle. Notice that the buyer list tends to have content that hits many more stages of the buying cycle than the marketer's list does.
Marketing Sherpa's research study on which content buyers value has more great stuff to offer. Go out and take a look at it. In the meantime, let me know what your experience with e-mail content has been. Does your experience match up with what buyers or marketers are saying?
Image courtesy of BohemianRaspberry