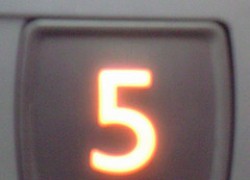 This week's top five list focuses on two elements of your marketing mix.
First, email marketing. It's far from dead, but the results you get can change dramatically depending on your approach. This week's first two picks show how email marketing is about more than the email and whether it's considered to be interruption or welcome is all in the list.
The other three posts talk about content marketing. What to create. How far to explore it. And where the content creation opportunities lie.
Enjoy!
Email Marketing: Improve conversions with better landing pages via @MktgExperiments Do you think email marketing is just the email? Many things determine the success of an email campaign and the email is only one. Of course the quality of your list is a big one. And the other? The landing page the email points to. Check out this case study on how a team raised ...