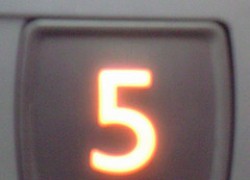 This week's top five list features a post discussing an announcement from Google on changes to their algorithm to deal with the problem of high-ranking content farms.
The other four picks have some gems to help you with your content marketing program. Whether you're looking to bust some myths, integrating social media, wondering about the importance of good design, or trying to figure out what's going wrong (or right) with your content marketing program, there's a post to help you out.
Enjoy!
Google Changes Algorithm to Punish Content Farms via @hubspot As someone who is a big advocate of creating good content, it was wonderful to hear about Google's algorithm change to reduce the rank of content farms. Hubspot has a great post which summarizes what the changes can mean for you and your content marketing program.
The 3 Big Myths of B2B Content Marketing via @junta42 With over ...