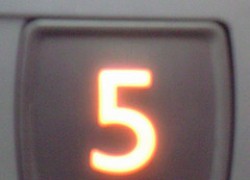 This week's list of picks has some good tips for helping you make the most of your content marketing program. There's tips on how to choose the right content for your business and how to keep that content in tip-top shape.
I've also got some posts on how to improve your B2B social media effort, and the impact some good stories can have on making your content more engaging. And last, but not least, there's a post on how good data can make your marketing program shine.
Hope you enjoy this week's picks!
How to Find the Right Type of Content for Your Business by @tpisello via @junta42 If you want to improve the performance of your content, it's important to match it with both your goals and what your prospects expect. This post breaks down what types of content will work best for your business, and examples specific ...