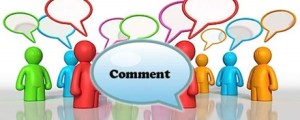 Today's post from the Chamber of Commerce features advice on how blog comments can add value to your business and online community.
The value of a blog doesn't stop at the "Publish" button. Reader comments may be just as valuable as the blog posts themselves, especially if those comments lead to more content ideas or relationship building, among other outcomes. And if you have a small business blog, you might just find that blog comments open the door to results-driven opportunities like sales and influencer outreach.
After all, your blog is an important part of your online community—and enabling (and encouraging) comments gives readers the ability to have a voice. It also provides an outlet for readers to make suggestions and recommendations that you can then implement.
That being said, not all blog posts immediately inspire a wave of comments—and for those who are new to the blogosphere, encouraging reader comments can, at times, be a frustrating process. That's why you need a content marketing strategy to engage your readers and customers.  Your blog topics are largely responsible for driving comments, so when you do write something that generates conversation, pay attention and try and emulate that style of post (or similar subject matter) on a regular basis. As your blog attracts more comments, use these tips to better incorporate that valuable feedback as your content marketing strategy evolves.
Measure Interest
Comments are a meter to measure interest – and as a writer, you can use your blog comments to gauge your readers' interest in a post. If a post gets 100 comments, for example, it's probably a great topic that resonates with your readers. Of course, not every blog post will generate hundreds of comments—and if that's the case, don't beat yourself up. Instead, keep an eye on the types of comments you're getting and which of your blog posts are shared most frequently.  Then use that data to help refine your content strategy and ensure you're creating quality content.
Build Community
Blog comments create a community. Many popular websites have commenters that return again and again to share input, insight and ideas. Conversations often happen organically in the comments of posts, and if people are involved, they're that much more likely to come back to your site in the future to interact with those they've talked to before.
Content Creation
Comments help you know what to write about next – if a post generates a lot of comments it's safe to say that the topic proved interesting to most readers. You wouldn't necessarily want to write about that topic too frequently, but you could create blogs around related subject matter that might spark the same levels of interest and engagement.
Continue Conversation
Comments help you to continue the conversation, which is why it's important to not just encourage comments, but also respond to anyone who comments on your blog. And equally important? Stop by your favorite blogs and comment there, too. Community building is a two-way street—and by investing your time in offering insight to other blogs, you'll likely see the favor returned on your own site.
While commenting can be a fantastic tool with which to engage your readers, it's important to be careful when you set up commenting on your blog or website. If readers are offered the chance to comment anonymously, you might see more negativity and spam. If you require readers to create an account or log in using Facebook, you're more likely to encourage constructive conversation between people who are truly interested in participating. You'll also need to monitor the comments as often as possible, in order to quickly put out any fires or delete spam. Consider installing a filter, like Akismet to help keep spam comments at bay. And if you haven't already installed a commenting system on your blog, stop what you're doing and set one up now! You'll thank us, we promise!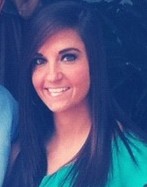 Megan Totka is the Chief Editor for ChamberofCommerce.com. She specializes on the topic of small business tips and resources. ChamberofCommerce.com helps small businesses grow their business on the web and facilitates connectivity between local businesses and more than 7,000 Chambers of Commerce worldwide.