Today's post from the Chamber of Commerce features advice on how small businesses can use social media to their advantage.
Social media is so widely used that some would argue it is becoming ineffective. If every company implements a social media strategy, is it really advantageous? In a word, "yes." Consumers have not yet tired of social media outlets and are not even showing fatigue. The general public is increasingly looking to social media platforms for information before deciding where to do business.
Though every company can enjoy the benefits of a strong social media campaign, small businesses that use it right reap the most rewards. A staggering 89 percent of U.S. businesses in the "small" category and a majority of those are owned and operated by just one person. It is no wonder that platforms like Twitter, LinkedIn and Facebook are flooded with small business profiles, all competing for attention on a global scale. A properly planned and executed social media strategy has the potential to skyrocket small business success.
So what advantages do well-formulated social media campaigns have for small business owners? Though not always measurable, the benefits are clear. Here are just a few:
One-on-one client relationships. Let's face it – most communication between friends and family members occurs in a digital format. It is much more common to send a text message than to place a phone call, or to shoot over an email instead of walking to the other person' s desk. People are accustomed to dealing with even the most intimate of acquaintances through electronic means. Small business owners can cash in on this mentality by building interactive relationships through social media. Even if you hire a social media manager, the impression of most customers that follow or friend small businesses is that the messages come from the owner. This is vastly different from large corporations that are assumed to have teams of talking heads handling social media profiles.
Advertising savings. All businesses get some free publicity through social sites, but small businesses really benefit. Large corporations battle each other with full-scale advertising campaigns that include traditional mediums like television and printing marketing material. Small businesses do not have to use outbound marketing at all if online platforms are used correctly. Post pictures of new products on profiles, talk about upcoming events and provide followers with social media-specific discounts.
Networking opportunities. The connecting power of the Internet means that small business owners can meet, compete and thrive together online. Company owners can find vendors, seek out potential partners and scope out competition through the simple networking that social media provides. The feeling of isolation that existing even five years ago for small business owners is non-existent for those that have embraced social media technology.
In terms of technology, there has never been a better time to be a small business owner. Clients can be reached on a wider scale and brands established more easily through a strong online strategy that includes effective social media. All that is need from the small business owner is a little bit of Internet savvy and a commitment to social media endeavors.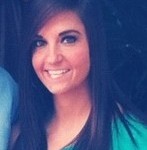 Megan Totka is the Chief Editor for ChamberofCommerce.com. She specializes on the topic of small business tips and resources. ChamberofCommerce.com helps small businesses grow their business on the web and facilitates connectivity between local businesses and more than 7,000 Chambers of Commerce worldwide. Megan also specializes in Financial Planning.