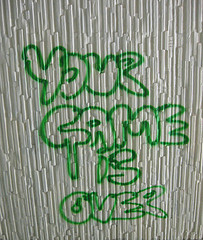 Wow. This week has been a crazy one for SEO news. By now, you've probably heard the news that JC Penney was outed by the NY Times for engaging in black hat SEO techniques to improve their rankings prior to the all-important Christmas buying season.
Marketing blogs picked up the news and have been discussing it all week. I've read several different articles and after mulling things over here's my take.
First, shame on JC Penney.
I've heard all the "but we didn't know" arguments and seen how the firm involved was promptly fired. But I've never been a fan of plausible deniability.
The fact is they turned over one of their most important assets to someone else and then either stopped paying attention or turned a blind eye. Anyone who has worked with search for more than five minutes should be surprised to achieve sustained number one rankings for nearly all of their targeted terms, especially broad terms like "evening dresses."
It seems someone at JC Penney chose not to ask some important questions.
Second, the ramifications of this will take a while to shake out.
Google's algorithm isn't perfect and this incident has certainly highlighted that. Not just for those of us trying to get good content to the people looking for it, but for those engaging in the same tactics that got JC Penney into trouble.
Will this incident cause Google to change how it evaluates links? Will more companies use plausible deniability to achieve quarterly results? Will black hats learn more about how to game Google than Google learns about how to minimize their impact? Will companies use this incident as a case study in how to get their competition delisted?
Time will tell.
Recently I had a prospect tell me all SEO is just an attempt to game the system. My response was it was important to use some SEO techniques so both people and search engines clearly understand what content his company provides.
And that's still true.
It's unfortunate that stories like this reinforce the perception that all SEO is nothing more than a way to game the system. Especially when there's so many people creating great content and legitimately trying to get it out there to the folks who want to find it.
What do you think? Is all SEO an attempt to "game" the system? What will the fallout of this incident be?
*Image courtesy of watt_dabney