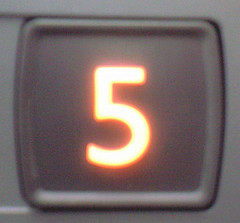 This summer is flying by and this week was a scorcher.
I beat the heat by taking a look at all the great content flying around the blogosphere this week. Hope you can do the same!
Here's my five picks for this week:
Start at Status Quo to Create Buyer' Momentum by @ardath421
Are your prospects aware of the problem you solve? Do you think that's enough? This post examines why the status quo is a tough competitor and has to be confronted to create the urgency you need to drive a sale.
Hiding in Plain Sight by @davidreich
Do you make it impossible for anyone to reach you? Or is it just difficult? This post highlights a common problem prospects (yes, even yours!) face when they want to reach out to a company.
Practical B2B Blog Strategy by @jonbuscall via @b2bbloggers
Solid B2B blog strategy can be tough for most companies. Even those that have already started working on a blog! This post gives some good advice for how to get the best results from your B2B blog.
Autoresponders – What Are They and Why Don't You Have One Yet? by @KateHeaden via @Savvy_B2B
Autoresponders can be a powerful tool in a B2B marketer's toolbox. This post talks discusses what autoresponders are and how B2B companies can use them to keep in touch with prospects and maximize results.
How to Repurpose Content to Stay Consistent by @JennyLemmons via @Junta42
Content marketing is hard! Why? Because it's tough to be consistent. This post gives some great ideas on how to maximize the impact of your existing content and stay with it.
*Image courtesy of sideshowbarker