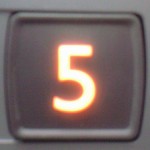 It's been an amazing week of indian summer here. It doesn't feel at all like November, but that's all about to change…
While enjoying the amazing warm weather, I've read some great case studies this week. I put those at the top of the list because it's always fun to see the real results someone got from changing their approach. Also have some posts that show how you can improve marketing copy and results. Hope you find something you like.
Until next week!
Why Companies Need to F-R-E-E Their Case Studies by @casey_hibbard
Great article on what happened for one company when they released their case studies from registration. I've always felt case studies are more "first date" content anyway. You don't want to ask for a ton of information to read them. You want to point readers to more in-depth information through them.

Lead Generation: Real-time, Data-Driven B2B Marketing and Sales by @dmscott via @marketingsherpa
Awesome case study on what happened for one B2B marketer when they had a real-time response for something that happened in their market – the acquisition of a competitor. I don't want to give it away, but they got some amazing results. Take a look!

Reduce the Risk of Doing Business with You by @thewhalehunters via @jillkonrath
Don't skip this one because it's a post geared toward the sales team. Good B2B marketing has to address concerns, like fear, in order to move prospects through the sales cycle. If you need some ideas on how marketing could make a big difference if positioned well, take a look.

Be Careful What You Ask For via @junta42
If you believe the premise that good marketing is about engaging your prospects, then you have to also consider how that engagement can be broken. Case in point – the ubiquitous registration form. If you want to build a relationship, you have to be careful what you ask for.

How to Keep Marketing Vs. Sales Alive and Thriving by @ardath421
Ahh. Anyone who has worked in a B2B company knows the love-hate relationship between marketing and sales. And it's completely counterproductive. If you want to keep that old vs. mentality alive and well, count on those who can get along to outpace you.
*Image courtesy of sideshowbarker