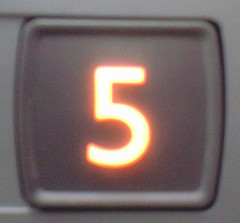 This week's top five list focuses on two elements of your marketing mix.
First, email marketing. It's far from dead, but the results you get can change dramatically depending on your approach. This week's first two picks show how email marketing is about more than the email and whether it's considered to be interruption or welcome is all in the list.
The other three posts talk about content marketing. What to create. How far to explore it. And where the content creation opportunities lie.
Enjoy!
Email Marketing: Improve conversions with better landing pages via @MktgExperiments
Do you think email marketing is just the email? Many things determine the success of an email campaign and the email is only one. Of course the quality of your list is a big one. And the other? The landing page the email points to. Check out this case study on how a team raised their email response rates by experimenting with their landing pages.
Email Marketing: Maybe it really is an inbound tactic… via @MarketingSherpa
Ahh the age old debate of whether email is an old "interruption" tactic or a newer inbound marketing technique. Check out this post from Marketing Sherpa where one person begins to reconsider his position. Here's a hint it's all in the list.
Using a Social FAQ to Kick Start Content Marketing by @jaybaer
What's one of the biggest challenges to content marketing? Creating the content. You think you're boring. You don't know what to write about. Check out this post by Jay Baer on a great place to start to build the content your customers really want.
You Wouldn't Date a Shallow Person, So Don't Write Shallow Content by @dianahuff
Most of you know that Google has changed its search algorithm recently. There's been a lot of posts on the ramifications and some of the sites which have fallen far from their previously high rankings. And it's caused some concern. This post gets the heart of the matter without getting technical.
What the slow death of B2B publishing means for marketers by @ckochster
Let's face it, trade journalism has some serious financial problems. And the dearth of content that B2B buyers actually want to see has been left in its wake. Anyone up to the challenge?
*Image courtesy of sideshowbarker