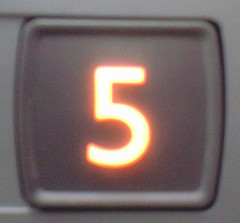 This week, my list of top five picks focuses on how to help you improve your content.
The first pick is a link to an excellent webinar which showcases how a B2B telecom company used content marketing strategy to dramatically improve their lead generation and lead nurturing campaign results.
Whether you need to identify more than one ideal customer profile, use more numbers in your writing, or simply make sure your content doesn't get screwed up there's some tips here to help you. And the post on improving your website is a nice little checklist you can hang right next to your computer.
Let me know what you think, and if you have some other great content to share leave it in the comments. Enjoy!
How Content Strategy is Transforming an Entire Marketing and Sales Organization via @b2bleadblog
Ever have to run a campaign promoting a solution that could appeal to a wide range of buyers who didn't already know you well? Then you've got to check out this webinar on how a B2B telecom company used content strategy to move open rates to 78 percent and post-click conversion rates to 23 percent. Yep. That's double the industry benchmark. Don't miss this one. It's awesome.
A Content Marketing Lesson From the Study of Spaghetti Sauce by @davemhuffman via @junta42
Ever wonder if there's one perfect spaghetti sauce? How about if there's one perfect (ideal) buyer? Here's a hint. There's more than one way to be perfect. This post has some good tips on how to figure out how to identify just how many different types of folks will find what you're offering to be just what they're looking for.
26 Ways to Screw Up Your Content by @ardath421
Yes I love content. But content is not a cure-all. Content done badly can sometimes be worse than no content at all. If you're doing anything from this list it's time to stop.
4 Reasons to Use More Numbers in Your Writing by @TomPick via @Savvy_B2B
The days of being able to get away with a lot of broad generalizations in your marketing writing are coming to a close. Numbers talk. And if you use them well, your prospects will listen. Check out this post to see how numbers can make your writing stronger.
57 Things You Can Do Right Now to Improve Your Website by @diannahuff
I know 57 seems like a big number, but this is really a quick read. Dianna asked some of the top minds in the business how you could improve your website and this is the answer. It's an awesome checklist and one that everyone should use to build some quick wins and keep the website doing its job – pulling in leads and sales.
*Image courtesy of sideshowbarker