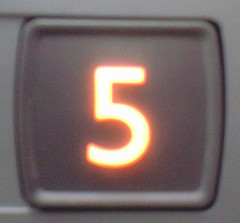 This week's list of top five picks talks a lot about content. Let's face it, content creation, curation, and management is a big part of B2B marketing these days. But to get results you have to do content right. And that's what this week's picks will help you do.
Match your content to your goals and to your customer's interests. Make sure your content is giving fuel to your social media efforts, rather than killing them. And see what a practicing B2B marketing manager considers to be best practices.
Finally, content creation isn't easy. It isn't quick. And it absolutely can max out your resources. But that's just one reason why you may need to call in some help. My last pick talks about some others.
Hope you find this week's picks to be helpful and informative. Have a great week!
Does Your Marketing Content Match Your Goals by @ardath421
So does it? Here's a great example – directing people to analyst papers in the hopes it will build your brand awareness and build thought leadership. And it will build thought leadership. But will it be for you or the analyst? This post has some good tips on how to make sure your content and your marketing goals work together.
B2B Marketing: Calls-to-action and the business buying cycle via @MarketingSherpa
If you read my first pick, you know if your content matches your goals. Now you need to match it to your buyers. That means matching it to stages of the buying cycle. This post has good examples and shows how you can do exactly that.
Is Social Media Content Killing Your Business via @MarketingProfs
Ok. You've jumped into the social media waters and discovered what all too many others have already found – you've got to have lots of good content if you don't want to drown. This post has some good tips for keeping both your social media and content marketing programs alive and well.
B2B Marketing Best Practices with @Mvolpe via @Hubspot
In this episode of Inbound Now, Mike Volpe discusses B2B marketing best practices, the value of social media followers and fans, why personas are a must-have for every B2B company, and the direction B2B marketing is moving in. See what a practicing B2B Marketing Manager thinks. You may not agree, but you will find it interesting.
5 Situations That Demand You Hire a Professional Copywriter by @soniasimone via @copyblogger
If you want to practice and learn copywriting skills, you can. Heck there's tons of free resources to help you do it. Copyblogger is a prime example. But sometimes it's not smart to keep everything in-house and try to do it all yourself.
*Image courtesy of sideshowbarker