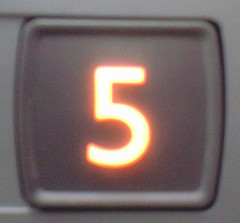 This week my top five picks focus on content marketing.
First there's content creation. The first three picks show you how to properly prepare for content creation, how to write excellent copy, and how to create SMART emails.
But content creation is only part of the battle. You need to properly promote your content and have a good content marketing program to begin with. The last two picks focus on these two areas.
Enjoy!

Discovery Process: The Do-Not Neglect First Step to Creating Fabulous Content by @diannahuff via @Savvy_B2B
As a content creator, you can never have too much information. Many times what we call writer's block is actually lack of enough information. If you've ever found yourself feeling like you (or your writer) isn't getting it, it might be because the best information isn't always in a brief.
The Apple Guide to Copywriting Magic by @pushingsocial
I normally try not to repeat content in this list that I've already distributed through other channels, but this post was so excellent it warrants the repeat. If you want a guideline for writing great copy (something Apple excels at) this is the post to read.
How to Write SMART Emails by @scottgould
We've all heard of SMART goals, but what about SMART emails. Check out this post that shows you how to keep your business email something people will read and take action on.
Tweeting Isn't Enough for B2B White Paper Lead Generation by @Jonathan_Kantor
White papers are staples for B2B lead generation. But do you create content around the white paper to attract prospects to engage with your paper? If all you're doing is setting up a landing page and tweeting that the paper has been released then the answer may be no. This post has some excellent ideas on how to make the most of expensive pieces of content like white papers.
10 Reasons Your Content Marketing is Killing You by @juntajoe
So you've finally given in and started a content marketing program. Is it working the way you'd hoped? If not it may be one of these ten reasons.
*Image courtesy of sideshowbarker