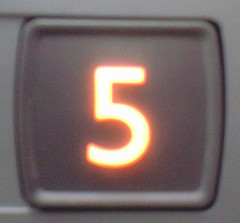 This week has been another busy one in the world of marketing. Of course, you've probably seen the big SEO story about JC Penney engaging in black hat tactics.
But all of the posts around that story weren't the only interesting things happening.
This week's roundup includes an article about qualifying online leads, contagious content, and how to make your company blog connect like a personal blog.
There's also advice on how to know when your marketing needs a makeover and how build a great sales-win story.
Enjoy!
How Do You Qualify Leads Generated by B2B Marketing Online via @b2cmktginsider
How do you engage with your prospects online? Do you make it easy to qualify them as leads? Here's a hint: if you're only asking for a name and email address the answer is no. This article has some advice about the right questions to ask if you're going to use a lead qualification form.
Part 2: The Contagious Content Challenge by @ardath421
A really cool case study from someone who's read eMarketing Strategies for the Complex Sale and then applied the techniques. This particular person has been keeping in contact with Ardath on the tactics being used and the results they've achieved.
How to Make Your Company Blog Connect Like a Personal Blog by @markwschaefer
Blogging can be a great addition to the marketing mix. The dilemma can be in the consistency and the approach. This article has some good advice on how to make a great company blog. My favorite quote: "The perception that content creators are slave labor really needs to end." Amen.
Savvy Speaks: Are You in Need of a Marketing Makeover? by @savvy_b2b
Is your company putting its best foot forward in its marketing materials? The Savvy Sisters have put together a fun post that gives some signs that your marketing may need a makeover.
8 Traits of Sales-Win Stories by @casey_hibbard
Great article from Casey Hibbard on the importance of sales win stories. These important internal stories have some important elements. Make sure yours are doing their job of educating and motivating your sales force.
*Image courtesy of sideshowbarker