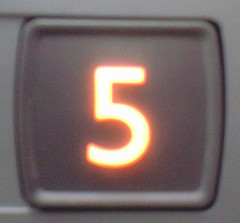 This week's list of picks has some good tips for helping you make the most of your content marketing program. There's tips on how to choose the right content for your business and how to keep that content in tip-top shape.
I've also got some posts on how to improve your B2B social media effort, and the impact some good stories can have on making your content more engaging. And last, but not least, there's a post on how good data can make your marketing program shine.
Hope you enjoy this week's picks!
How to Find the Right Type of Content for Your Business by @tpisello via @junta42
If you want to improve the performance of your content, it's important to match it with both your goals and what your prospects expect. This post breaks down what types of content will work best for your business, and examples specific approaches.
Keep Your Content from Falling into Disrepair by @efolstad via @braintraffic
Who owns your content? Who takes responsibility for its care and upkeep? If the answer is no one or you don't know, then the content you worked so hard to build may not be working hard for you. This post has tips for how to keep your content in great shape so it can do its job.
Scenarios Add Value to Marketing Content by @ardath421
Everyone loves a good story, right? So why is it that so many companies publish content devoid of story? Especially when there are so many good stories to tell? Good stories are a key component to engaging, remarkable and memorable content. In this post Ardath Albee explore just how important stories are to great B2B content.
How Can B2B Marketing Become More Social by @leeodden
Whether you are already integrating social media marketing into the mix, or are considering it, this is an excellent post to add to your reading list. It discusses how to make your social media efforts stand out, and the tactical plan you'll need to put in place to make sure you can create the results you're looking for.
6 Ways to Transform Your Marketing with Data via @hubspot
The days of "I know half of my marketing is useless, but I don't know which half" are over. With the age of the Internet and marketing tools, most things are measurable and that can help you build reliable, repeatable results. Check out this post to see how different types of data can help your marketing program.
*Image courtesy of sideshowbarker