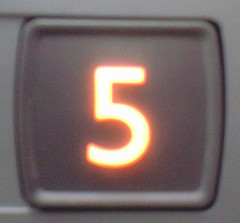 It's been a busy week!
Before I head out for a restful holiday weekend, I wanted to share a few posts that stood out for me this week.
From email subject lines to personas to figuring out which page of your website could be doing more for you, these posts won't disappoint.
Enjoy and have a great Labor Day weekend!
Email Subject Lines that Won't be Ignored via @copyblogger
Email is back. It's an important way to build relationships and nurture your prospects through the buying cycle. Check out this post and see how to write subject lines that will enhance your clickthrough rates.
The Anatomy of a Great Web Persona by @bmassey via @junta42
We've all heard of the importance of buyer personas. This post explores how touchpoint personas are different from a typical buyer persona and how they can enhance your marketing program.
The Most Wasted Page on the Web by @ducttape
It's not the about us page, although it's a close second. See what page of your website could be working harder for you.
B2B Search and Content Marketing: Getting Found by Prospects by @stephanietilton via @Savvy_B2B
Great post on how buyers use search in their research and buying decisions. There's no point in creating great content if the folks you want to see it the most can't find it...and I'm not just talking about web pages.
Are B2B Marketers Missing the Point? by @ardath421
MarketingSherpa released a chart this week showing what processes B2B marketers use to manage prospects across the buying cycle. This post explores the ramifications of the decisions marketers are making.
*Image courtesy of sideshowbarker