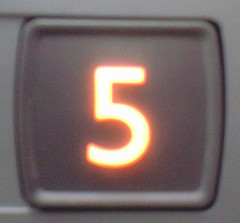 This week's roundup focuses on content and the way it impacts our businesses and marketing programs.
We start off with a little research and research analysis followed by tips to improve your website and the content it contains.
Have a great read and let me know what you think about this week's choices. Did I miss anything that would fit well with these posts?
2010 B2B Content Marketing Benchmarks, Trends and Budgets by @juntajoe via @junta42
If you've wondered about what tactics B2B marketers use in their content marketing efforts or which industry has the highest level of content marketing adoption, this is the study for you. This study was a collaborative effort between Junta42, Marketing Profs, the Business Marketing Association, and American Business Media. It's full of great information and you can't beat the price tag!
New Study Reveals 3 Things You can Learn from Effective Content Marketers by @michelelinn via @Savvy_B2B
Michele Linn, one of the authors of the 2010 B2B Content Marketing Benchmarks study, shares some key takeaways. If you aren't as effective as you'd like to be with your marketing program, hop on over and read this post. You'll be glad you did.
Jargon: The Classic B2B Marketing Content Mistake by @diannahuff
B2B. B2C. SEM. SEO. EDI. ERP. CMS. All industries have their own alphabet soup they use to talk about what they do and how they do it. And that doesn't even get into the buzz phrases. Are your solutions innovative? Do a google search on that term. You're not alone. In this post Dianna Huff gives some great pointers on how to get rid of jargon and build content your prospects will actually read and understand.
4 Reasons Your Website Sucks by @jennsteele via @hubspot
Is your website great? Or is it just beautiful? If you aren't getting the results you hoped for, maybe it's time to explore what went wrong. This post gives you a great way to get started and get a plan of attack.
Don't Bring Good Prospects to a Bad Site via @enquiro
You've spent hours optimizing your site for organic search. You've spent thousands on paid advertising. Traffic is up. But conversions aren't. Your website could be the reason. Check out this post and give your website a critical eye and see what you can do to improve the experience.
*Image courtesy of sideshowbarker