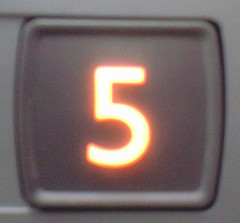 Ok. I'll admit I'm a day late. Hopefully I'm not also a dollar short.
Can't believe how quickly this week flew by…maybe because Monday was a holiday. That sure didn't stop this from being a busy, busy week.
Here's a few different posts that should help your B2B marketing program this week. Enjoy!
20 Clues to Find the B2B Content Your Audience Really Wants by @elizabethsosnow via @junta42
We all struggle with making sure the content we create is something B2B buyers really want to see. This post gives some great ideas to brainstorming content ideas that will make your audience sit up and take notice.
Business Casual Video by @dmscott
Want to use more video on your site, but intimidated by what that might mean? Great article by David Meerman Scott on reframing how you think about video.
3 Steps To Get Started With B2B Relationship Marketing via @sengineland
We've all had it happen. Prospect loss during a long B2B buying cycle. Relationship marketing is one way to stem the tide. Take a look at this post and see how to make relationship marketing work for you.
Buyer Experience Innovation: Why B2B CEO's Must Make It Their Top Priority by @TonyZambito
Conventional strategies for B2B sales and marketing aren't working as well as they used to. Buyers are now in control of what used to be a seller-dominated process. This post explores the challenges B2B organizations now face and how they have to engage with buyers in a different way to overcome them.
No One Engine Should Have all that Power by @heatherlloyd
We've all heard it. People first, Google second. But the promise of the money rolling in with high Google rankings sends us back into the land of Google first, people maybe. If you want your pages to convert prospects when Google gets them there is that really the way to go?
50 Totally Free Lessons in Graphic Design Theory by @dannyoutlaw
Yes, I know this isn't strictly B2B content (and my 6th pick), but when I saw this post tweeted by @ducttape I couldn't resist. Even folks like me who don't do design for a living work with designers and purchase design services. This post has some great information to help us with those decisions.
*Image courtesy of sideshowbarker