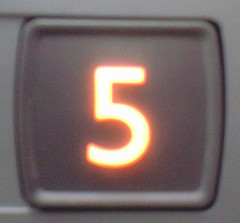 Hard to believe another week has flown by!
Here in Ohio it has been sunny and cool, reminding me of school days. And I've had lots of opportunities to learn this week.
In fact, I found so many great things that I've got six items in my list instead of the usual five.
Check it out!
Marketing Above the Noise by @ardath421
If you have ever struggled with improving your messaging, this is the post for you. In her usual style, Ardath shows how vanilla benefits like "drive revenues" won't motivate your prospects as much as you think….and how to create benefits that will. Highly recommended.
Content Marketing Group Therapy: What Suggestions Do You Have for This eNewsletter? by @michelelinn via @junta42
I just sat through a preschool orientation for parents discussing how everyone learns differently. For those of you who love the hands-on experience, this is the post for you. Read through the challenges this newsletter campaign has faced, see what improvements have already been made, and offer some suggestions of your own.
Savvy Roadtrip – Case Studies via @Savvy_B2B
The Savvy Sisters have compiled some articles to help you with your case study efforts. They have tips on everything from how to interact with your case study customers to when NOT to pursue a case study. Great reading.
Best of Lists
At the risk of having lists within lists, this week has seen updates to some great "best of" lists. I'm including them because they're great resources I've used to find some amazing blogs I didn't otherwise know about.
Huge Update to the List of Top B2B Blogs by @galendy
Everyone in the B2B space needs to check out this list from Galen De Young and the folks at Proteus Marketing. It's a must-have resource if you're in the B2B sales and marketing space.
Brian Solis Rocks Latest Junta42 Top Content Marketing Blogs by @juntajoe
Joe Pulizzi has compiled his 9th annual list of the best content marketing blogs. The top 42 are all amazing reads. Whether you're new to content marketing or a veteran, you'll find something to enjoy.
23 Awesome SEO Blogs Everyone Should Read via @hubspot
Last, but not least, the folks at Hubspot put together a list of blogs to help you with your SEO efforts. The world of SEO is constantly changing as search engines work to deliver relevant results to users. These blogs offer marketers a great way to keep up.
*Image courtesy of sideshowbarker