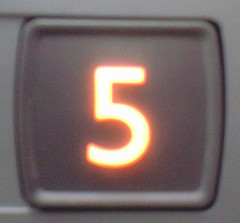 I can't believe it's the middle of August already. The air is filled with the excitement (and dismay) of the kids getting ready to start school.
Luckily, this week the blogosphere was also filled with lots of posts that gave some great educational tidbits.
Here's my five picks for this week:
How to Put Together an Editorial Calendar for Content Marketing by @michelelinn via @junta42
Editorial calendars are a powerful way to ensure the content you produce is consistent and relevant. They also help you maximize the opportunities to repurpose content and get SEO value. In this post Michele shares a good example of an editorial calendar for marketers.
Customer References Trim the Sales Cycle by @casey_hibbard
A big challenge for B2B marketers is lengthening sales cycles. If you are interested in speeding up your sales cycle, take a look at this post by Casey Hibbard from Stories that Sell.
Make Decisions Easier for Your Prospects by @jillkonrath via @Savvy_B2B
"Crazy-busy prospects can't handle complexity." Amen, sister. Take a look at this post to see how your job as a seller isn't just to position your solution, but to also make the entire process as simple and painless as possible.
11 Simple Ways B2B Companies Can Be More Social Today by @kbodnar32 via @Hubspot
Making the move into online and social media can feel overwhelming. So much so that many B2B marketers don't venture into the water. Use these easy steps to help get your feet wet and integrate social media tactics into ongoing marketing strategy.
Four Sales Page Elements That Get People to Buy Now via @Copyblogger
Everyone wants compelling sales copy that moves prospects to take action. This post highlights four important elements no sales page should be without.
*Image courtesy of sideshowbarker