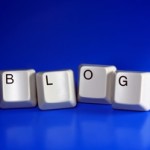 Today's post from the Chamber of Commerce features advice on how a blog improves business credibility.
The quality of what is written in Web copy is an important determiner of just how successful a site will be at ranking high in a search engine and bringing in repeat customers. Simply getting someone to a Web page is not enough to make a sale. The writing has to be informative, interesting and impeccable.
Whether you manage your own Internet writing, or hire a writer to do it for you, the final product must provide prospective clients with enough accurate information to choose you as a business partner. This is true of official company websites, and is also true of secondary sites and pages – like blogs. Viewing a company blog as an afterthought to other Web initiatives is a flawed approach; in reality, a well-written blog has the potential to strengthen brand image, build a stronger customer base and improve credibility.
For those on the fence about the importance of a blog in a business Web portfolio, consider these three reasons a blog is a undertaking worth the time and effort:
A blog gives your business a voice. While an official website presents the professional side of your business, a blog displays a relatable, human aspect. Blogs offer an ideal forum for expressing opinions that have to do with your industry and also afford the writer some fun. While a website overrun by company photos is noisy and a deterrent to potential clients, graphics on a blog are a welcome site. Other businesses want to know more than what you charge before signing a contract; blogs provide a multidimensional view of a company and allow employees to write with personality, making it more attractive to prospective clients.
A blog shows off expertise. Through well-formulated blog posts, you can present ideas on developments in your industry and demonstrate your expert standing on them. While occasional, off-the-cuff blog entries keep a blog lively, the quality of what is on the blog matters too. The best way to come up with compelling blog fodder is to read several other blogs that are similar to your own. Subscribe to e-versions of the leading publications in your industry and try to anticipate what people will be discussing online. Put in your own "two cents" and present yourself as a leader in the trends, news and developments of your field.
A blog shows that you care. So maybe the text on a blog page cannot reach out and hug someone, but the fact that you make the extra effort shows that you are concerned about more than improving your bottom line. Writing things that are not direct sales pitches demonstrates a level of interest in your client base that goes above and beyond making money. Make friends and build a client base with help from a well-informed blog.
Remember, a well-written blog has many benefits for your business.  A blog helps your business strengthen brand image, build a stronger customer base and improves credibility.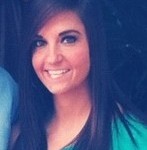 Megan Totka is the Chief Editor for ChamberofCommerce.com. Megan writes on local news and issues for the most trusted business directory online.  With more than 40,000 active small business members, ChamberofCommerce.com is the largest chamber of commerce online.