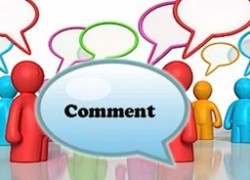 Today's post from the Chamber of Commerce features advice on how blog comments can add value to your business and online community.
The value of a blog doesn't stop at the "Publish" button. Reader comments may be just as valuable as the blog posts themselves, especially if those comments lead to more content ideas or relationship building, among other outcomes. And if you have a small business blog, you might just find that blog comments open the door to results-driven opportunities like sales and influencer outreach.
After all, your blog is an important part of your online community—and enabling (and encouraging) comments gives readers the ability to have a voice. It also provides an outlet for readers to make suggestions and recommendations that you can then implement.
That being said, not all blog posts immediately inspire a wave of comments—and for those who are new to the blogosphere, encouraging reader comments ...