I help companies generate B2B marketing communications that drive business results. This page contains case studies/success stories of past business results I have achieved.
To review a case study simply click a thumbnail or link to launch the PDF file. (Adobe Reader is needed to view PDF files. If you don't have it installed, you can grab a free copy.)
For more information, or to discuss a project call (614) 595-6799 or send an e-mail.
Increased Profits Over 125%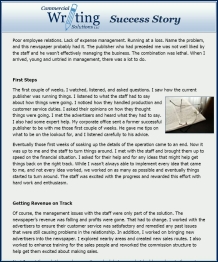 This case study highlights how I increased revenue by over 20 percent and profits by over 125 percent.
Circulation Revenue Up Over 28%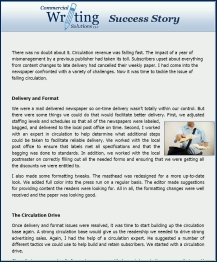 This case study shows how I increased circulation revenue by over 28 percent.
High Customer Retention and Satisfaction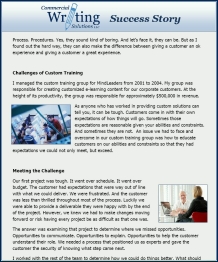 This case study shows how I achieved high customer retention and satisfaction.