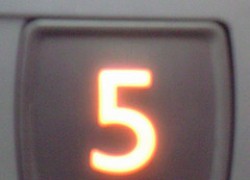 This week my top five picks focus on content marketing.
First there's content creation. The first three picks show you how to properly prepare for content creation, how to write excellent copy, and how to create SMART emails.
But content creation is only part of the battle. You need to properly promote your content and have a good content marketing program to begin with. The last two picks focus on these two areas.
Enjoy!
Discovery Process: The Do-Not Neglect First Step to Creating Fabulous Content by @diannahuff via @Savvy_B2B As a content creator, you can never have too much information. Many times what we call writer's block is actually lack of enough information. If you've ever found yourself feeling like you (or your writer) isn't getting it, it might be because the best information isn't always in a brief.
The Apple Guide to Copywriting Magic by @pushingsocial I normally ...