Are you struggling with lead generation?
Do you wish your website copy did more of the heavy lifting?
Let's face it...impressing today's business buyer isn't easy. They're busy. They're savvy. And they're looking for someone who speaks to them.
If you're looking to shorten the buying cycle, consider the difference effective content can make. Not just any words, but the right words. Designed to speak to your ideal prospect and move them to take action.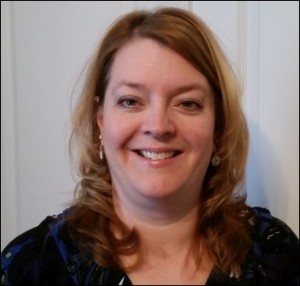 Hi, my name is Kristina Stiffler and my job is to help you create business to business marketing copy that drives the results you're looking for.
I know creating compelling content that speaks individual buyers is a tall order. I know you're busy. I know you're probably understaffed. And I know you want to hit one out of the park (and look great for your company and your boss.)
So that's my goal. To help you hit one out of the park.
How do I do that?
Tested B2B Marcom Expertise -- I have years of experience working with business to business companies and understand the unique needs of B2B marketers. Whether your goal is to create a compelling lead generation package or walk your buyers through the buying cycle with website copy and white papers, I can help. Check out my B2B copywriting & marcom services for more information.
A Hassle-Free Experience-- If you've worked with other copywriters who missed deadlines or required constant handholding, you can rest assured that won't happen with me. I use proven project management techniques to ensure that projects hit the mark and come in on time. Every time. Check out my portfolio to see examples of successful B2B marcom projects.
More Than Just B2B Copywriting -- I want to partner with you in achieving your marketing goals. Yes, strong copywriting matters. A lot. But my goal is to help you hit one out of the park. That means using my expertise to help make your marketing program the best it can be. Take a look at the case studies page to see past business results I have achieved.
"Kristina and I have worked together on many writing and marketing projects. Kristina's communication skills and knowledge of SEO and the web mean that she's going to produce great content, on schedule, with strong results. She can be counted on to deliver high-quality, rock-solid material."

-- Beth Griese, Product Marketing Manager for MindLeaders
Now that you know about me, I'd like to know more about you. Contact me and let's discuss how I can help you meet your goals and drive your business forward.